The plant consisting of following section:
Brief Description of the Project
The plant based on Chinese Technology, installed in 2007, consisting of following sections: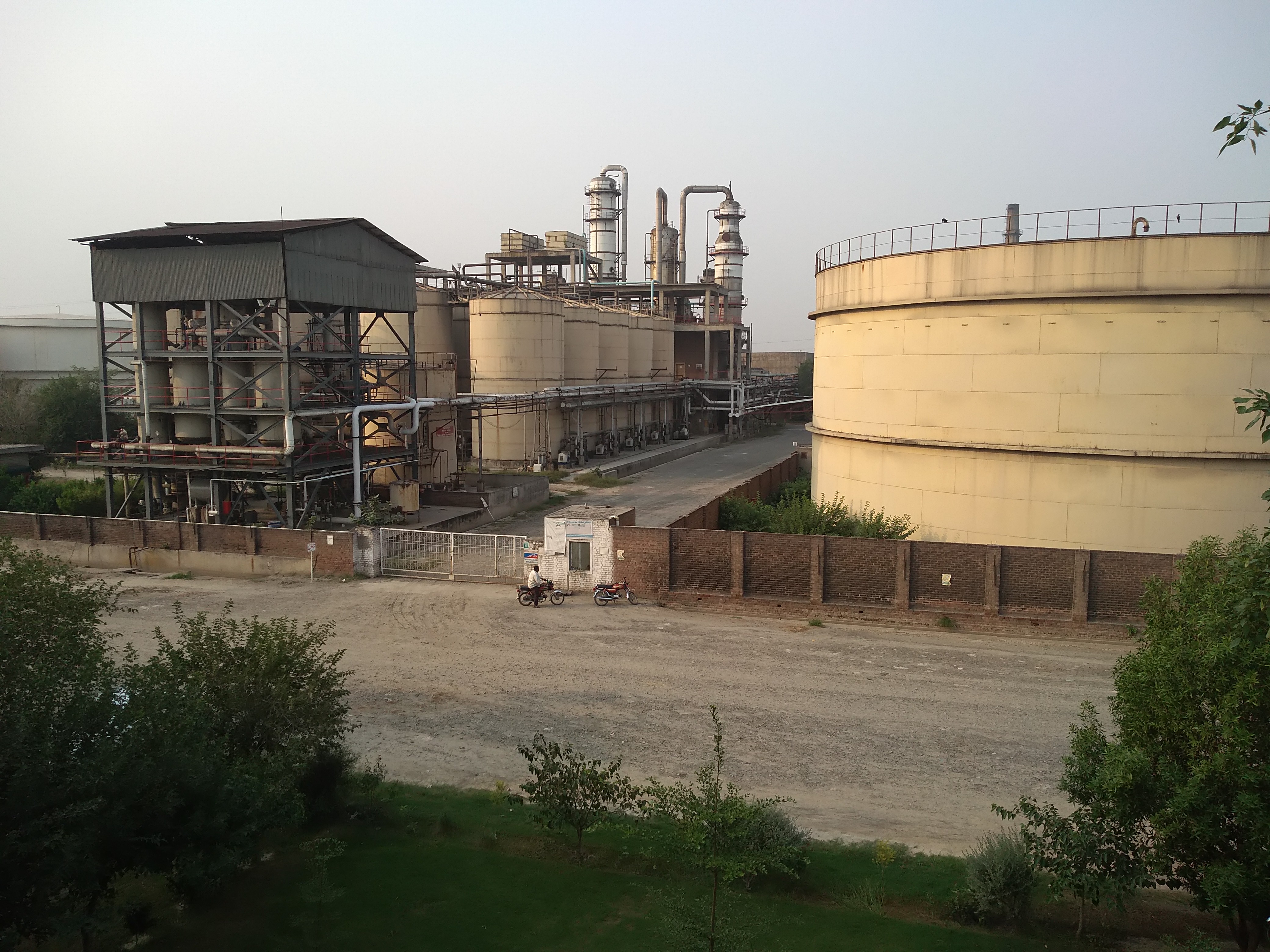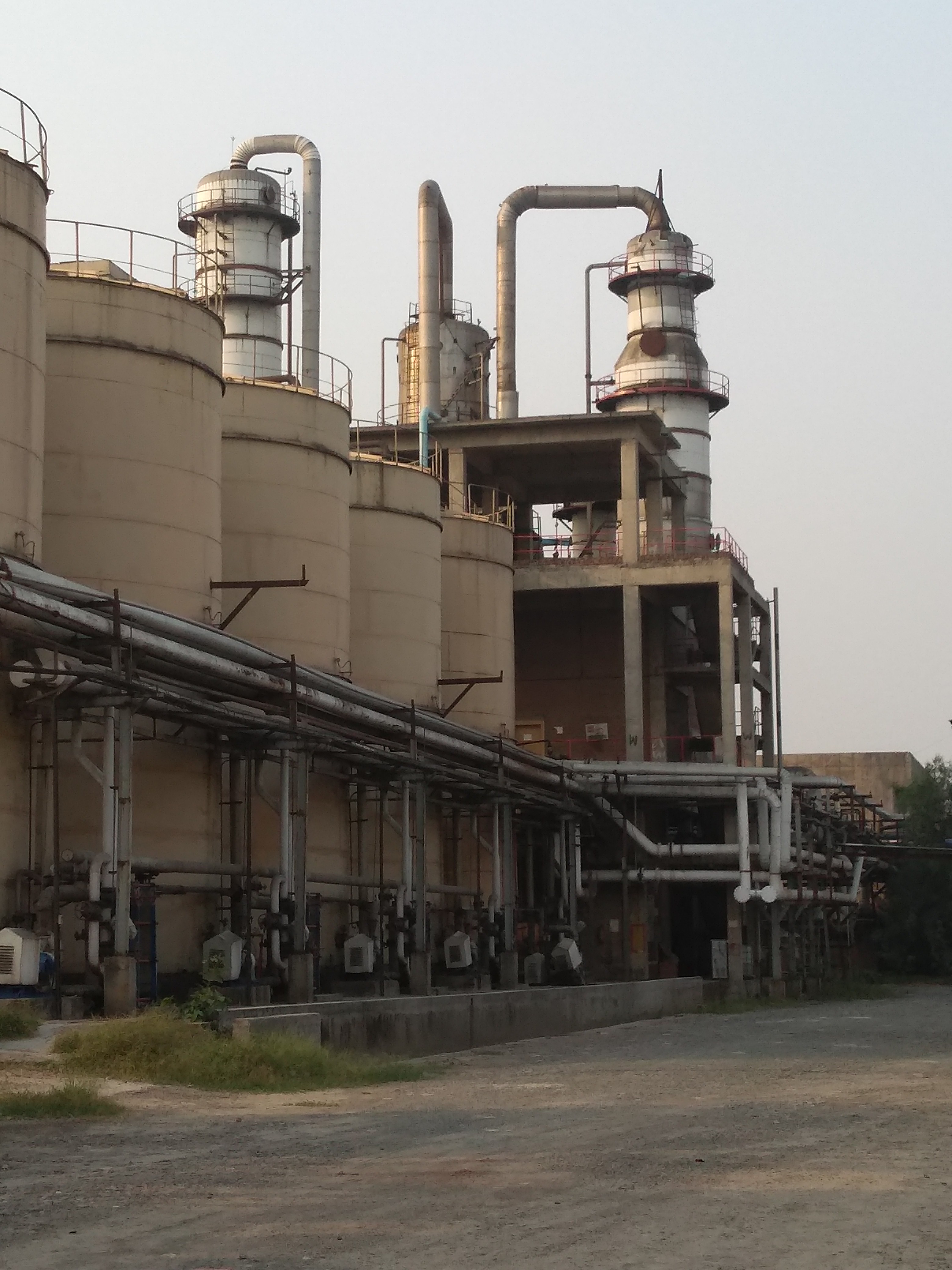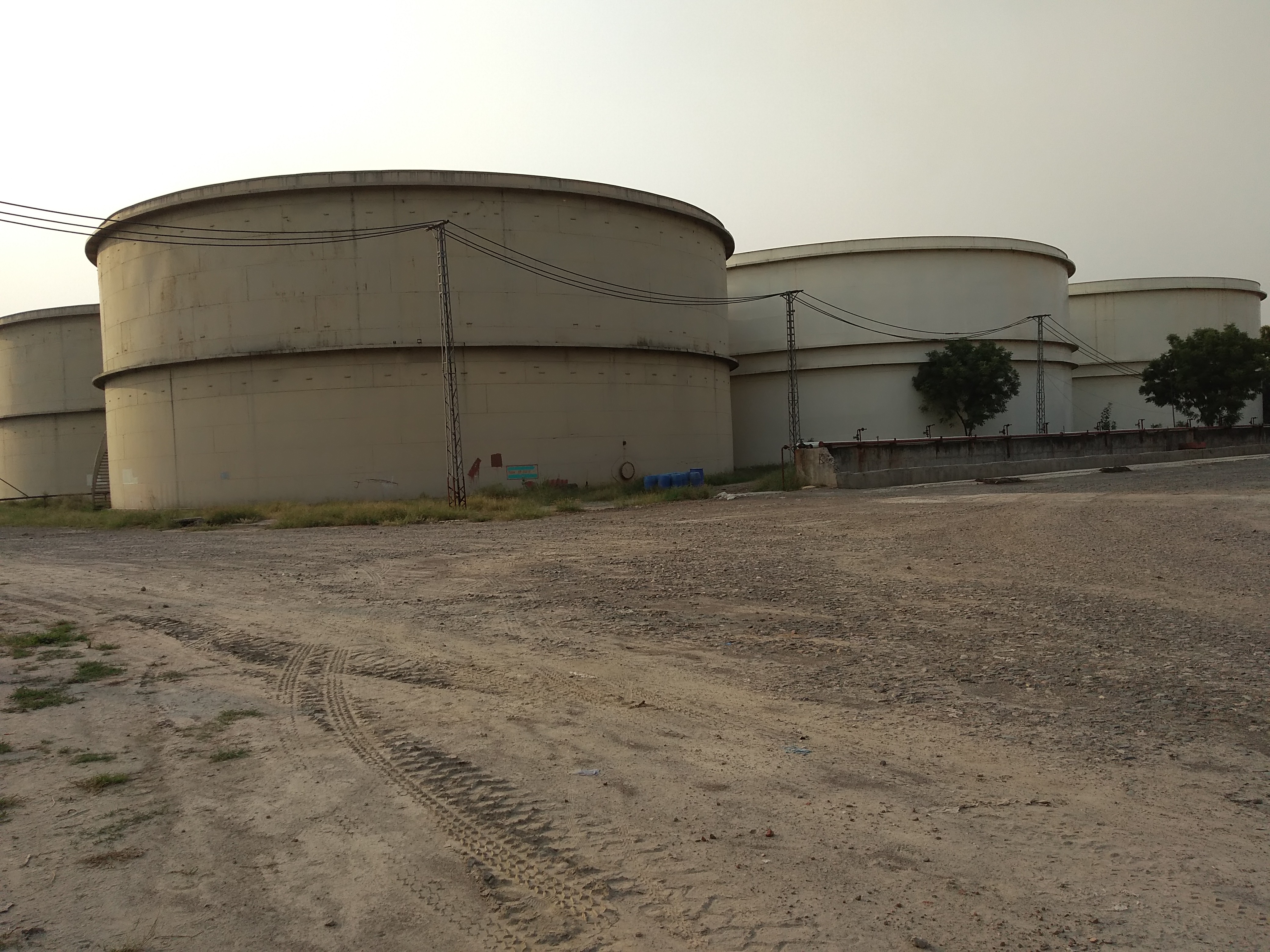 Ethanol Plant:
Ethanol plant having daily production of following grades of Ethanol:
Super fine grade @ 135 M. Tons per day of 96.2 % strength.
Industrial grade @ 135 M. Tons per day of 96.2 % strength.
Fuel grade Ethanol Plant capable of converting 140 M. Tons of super fine or industrial grade Ethanol from 96.2 % strength to 99.9 % strength.
B-grade ethanol @ 10 M. Tons per day of 93 % strength
Power House:
Power House consisting of three high pressure boilers for production of high pressure steam. This high pressure steam is used for generation of Electricity and exhaust steam at low pressure is used for processing of ethanol.
Utilities Plant:
Consisting of cooling water circulation system, R.O water unit to produce boiler feed water, water softening plant for production of soft water, plant and instrument air compressors for supply of process and instrument air to processing units, steam absorption chiller to supply chilled water for ethanol plant and water turbines to supply underground water for plant use.
Products, Grades & Production Capacity:
Waste water treatment plant is capable for treatment of waste water generated from different sections of plant to make it fit for disposal according to environment quality standards.
Ethanol plant having daily production of following grades of Ethanol:
Storage Facility at mill for raw material (Molasses)
Storage Facility at mill for finished Product (Ethanol)
Inland Transportation
Storage Facility at Keamari Karachi for its further export to foreign country Packing
Export Packing modes like In Bulk, ISO containers. Etc
"OUR CARBONDIOXIDE (CO2) PLANT"
Based on our production process, we are producing food grade LCO2 40 M.Ton per day since last 03 years. In order to cater seasonal demand and commitment with our valued customers, we have already in process of extension of LCO2 production facilities and established LC of plant having capacity of 40 M.Ton per day in April,2017 By the grace of almighty Allah(SWT) our capacities of CO2 will reach to 80 M.Ton Per day